2018 Faculty
Craig Childs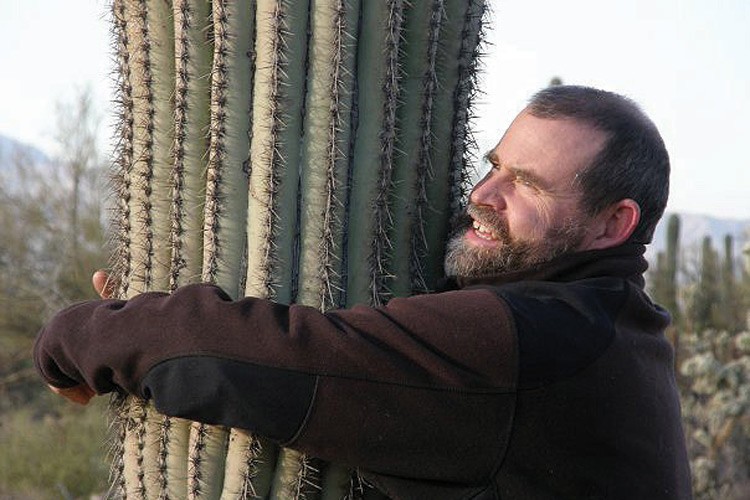 Craig Childs writes about the relationship between humans, animals, landscape, and time. His stories come from visceral, personal experience, whether in the company of illicit artifact dealers or in deep wilderness. Childs has published more than a dozen critically acclaimed books, including his most recent book, Apocalyptic Planet, which won the Orion Book Award and the Sigurd F. Olson Nature Writing Award. His work has appeared in the New York Times, Los Angeles Times, Men's Journal, and Outside. An occasional commentator for National Public Radio's Morning Edition, Childs lives in Western Colorado and teaches writing for both University of Alaska in Anchorage and Southern New Hampshire University.
Gailmarie Pahmeier
Gailmarie Pahmeier has been a Nevadan for over 30 years. She teaches creative writing and contemporary literature courses at the University of Nevada, where she has been honored with the Alan Bible Teaching Excellence Award and the University Distinguished Teacher Award. She is also on the faculty of the low-residency MFA Program at Sierra Nevada College.   A Pushcart Prize nominee, her work has garnered a number of awards, including a Witter Bynner Poetry Fellowship and three Artists Fellowships from the Nevada Arts Council, including the prestigious Major Project Fellowship (*detail below). Her poems have been widely published in literary journals and anthologies. She is the author of The House on Breakaheart Road and The Rural Lives of Nice Girls, in addition to three chapbooks, the most recent of which, Shake It and It Snows, won the Coal Hill Chapbook Award from Autumn House Press. In 2007, she received the Governor's Award for Excellence in the Arts from the state of Nevada, where she serves as a Poet-in-Residence. Gailmarie is also a former National Literary Panelist for the YoungArts Foundation. In 2015, she was appointed Reno's first Poet Laureate; in 2016, she was inducted into the Nevada Writers Hall of Fame, and in 2017, she received the Outstanding Teacher in the Humanities Award from the Nevada Humanities Council.   Gailmarie lives in Reno between the Truckee River and the railroad tracks. She shares her home with her husband, two exuberant dogs, and a couple of incredible cats.
Eleanor Wilner
Eleanor Wilner was born in 1937 in Ohio. She earned a BA from Goucher College and a PhD from Johns Hopkins University, where she completed her dissertation on the imagination, a work later published as Gathering the Winds: Visionary Imagination and Radical Transformation of Self and Society (1975).  Active in civil rights and peace movements, Wilner is known for writing poetry that engages politics, culture, history, and myth. In a profile for Poetry, Rachel Aviv noted that Wilner's "poetry reworks historical moments and traumas, while often acknowledging her own distaste for the personal." Wilner typically avoids confessional poetry that focuses on the self, preferring instead to work from what she has described as "cultural memory." In an interview with Rebecca Seiferle for Drunken Boat, Wilner said she first encountered the concept of cultural memory from Russian poet Osip Mandelstam who was reported to have said, "I have no personal memory, only a cultural memory." Wilner told Seiferle: "I remember reading this with an enormous sense of relief, as this was precisely my own experience. So much of the past cried out for utterance, especially all that had been silent, or silenced." Wilner went on to explain the foundation of her poems, harkening back to her work in Gathering the Winds: "In order to validate my experience of poetic vision, I studied comparative mythology and anthropology, looking at new visions to understand their source, and saw the ways in which collective vision always began with a communal crisis and an individual who, in essence, dreamed for the community. This is what I think a poet does, and I think our culture has made us shallow and dreamless by inculcating the myth that the individual is defined and set apart by his or her own personal experience."

Dianne Nelson Oberhansly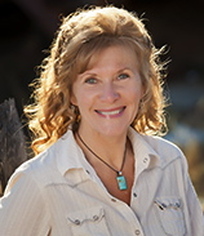 Dianne Nelson Oberhansly's book of short stories, A Brief History of Male Nudes in America, won the Flannery O'Connor Award and her co-written novel, Downwinders: An Atomic Tale, was chosen as a Utah Book of the Year. Her fiction has appeared widely in journals, including the Iowa Review, Ploughshares, New England Review, The Quarterly and Sundog, and her poems have been published in Paper Nautilus, Canary, and Third Wednesday, among others. She lives in rural Utah where she is a hiker, slow food enthusiast, and an Arts supporter/educator.
Raymond King Shurtz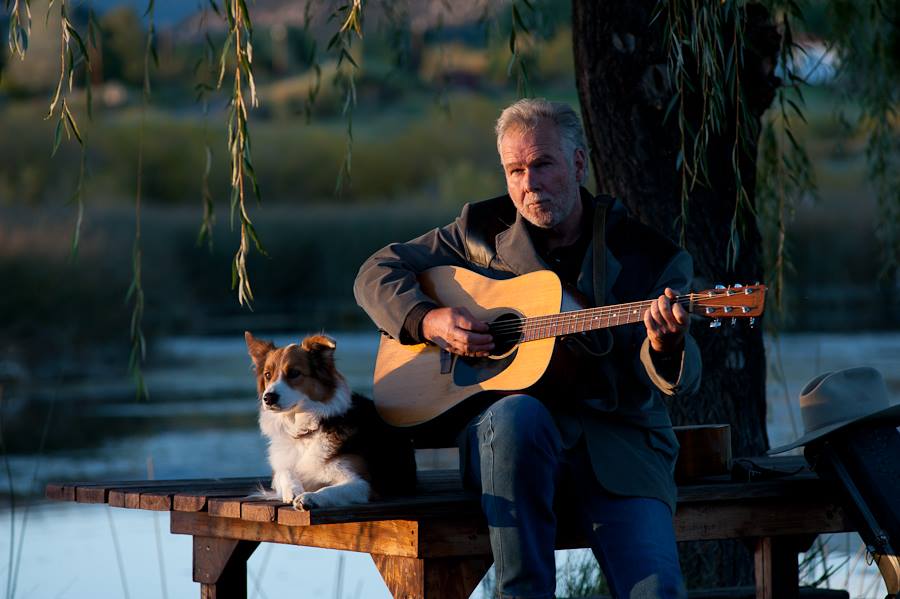 Raymond King Shurtz not only produced other artists' work, he found room for his own plays. If the titles sound a bit off-beat – Blue Baby, Under the Desert, Charlie Foster: A Play About Swimming, The Pig Hunter from Blue River, The Fish Must Die, Blackout Blues, C&W, Amy's Attic, Cowboys, Indians and Waitresses – maybe it's because, in truth, they were.  Raymond is a poet (also a singer-songwriter, but then, those labels co-exist comfortably). More aptly, he is a poet with a past, some of it scary-dark. His plays are brooding, melancholy, dangerous. They are crammed with raw emotions that spill out of the language into the audiences' laps, where they explode.
David Lee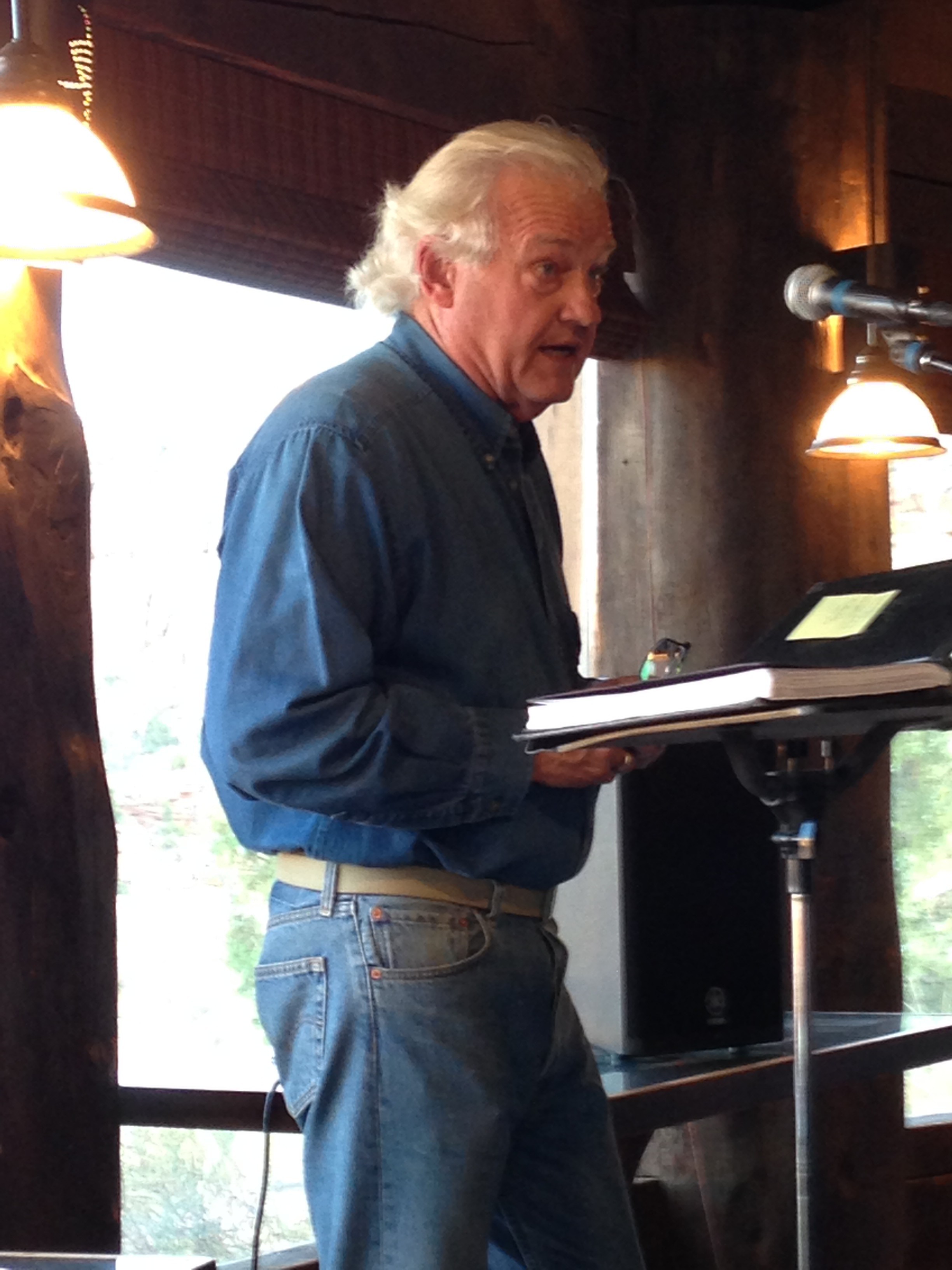 David Lee is the Cliff Notes Writing Conference.  He joins us each year to try new work out on Boulder or to share new publications.  Last year his newest book Bluebonnets, Firewheels and Brown-eyed Susans or Poems New and Used from the Bandera Rag and Bone Shop made its first appearance at Cliff Notes Writing Conference.  Who knows what this year will bring.  We do know you will hear what Dave is up to in Boulder first.  Dave assists in identifying and inviting faculty each year for the Cliff Notes Writing Conference and making sure participants have completed our yearly homework.  Dave was named Utah's first Poet Laureate in 1997, serving in this capacity until 2002 at which point he received a Commendation Award in the Utah House of Representatives. He has been honored with grants from the National Endowment for the Arts and the National Endowment for the Humanities and has received both the Mountains & Plains Booksellers Award in Poetry and the Western States Book Award in Poetry. In 1999, his collection News From Down to the Café was nominated for a Pulitzer Prize, a testament to the wide national interest in his work. Dave has been chosen as one of Utah's top twelve writers of all time by the Utah Endowment for the Humanities, and has been honored with the Utah Governor's Award for lifetime achievement in the arts. In 2001, he was chosen as a finalist for United States Poet Laureate. Dave taught at Southern Utah University and is currently retired.
Past Faculty:
2017 – Steven Nightingale, Rosemerry Wahtola Trommer & David Lee
2016 – Eleanor Wilner, Dianne Oberhansly & David Lee
2015 – Alison Luterman, Amy Irvine McHarg & David Lee
2014 – Craig Childs & David Lee
2013 – Eleanor Wilner, Dianne Oberhansly & David Lee
2012 – David Lee, Maria Hodkins & Maximillian Werner
2011 – Craig Childs, Nancy Takecs, Bruce Hucko & David Lee
2010 – Gailmarie Pahmeier, Dianne Oberhansly & David Lee
2009 – David Lee, Dianne Oberhansly & Raymond King Shurtz